Matt Armstrong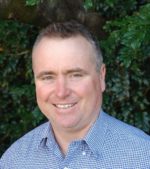 Sales Consultant
Matt is a genuine humanitarian and advocate for sustainable living who has lived in the local area for more than 15 years.
Matt brings a deep knowledge as a local in the region, extensive experience as a leader in real estate and has spent a large part of his career as a humanitarian aid worker for Médecins Sans Frontières. Matt brings a genuine desire to share with other the unique opportunity living in the region brings.
Engaging with clients to form relationships and better understand what they are looking for is key to Matt. He takes time to understand what every client is looking for, then leverages his knowledge of the region and offers a five star experience as he nurtures clients and families to find the home or property that is right for them.
Matt has achieved much success both locally and interstate by investing in what's out there for his clients and facilitating a tour of options, saving time and providing the local knowledge and connections to support.
Matt measures his success through his clients' experience; his genuine supportive and helpful nature assures his clients' peace of mind and confidence in their decision making.
02 6672 2698
02 6672 6232
0400 162 283
After Hours: 0400 162 283